We are pleased to announce the release of PhonePad 5.26.2 Server Update, which is available for immediate download.
Additions and Improvements
Caller ID Addition
Support for CallerId.com devices was added.  The devices from CallerId.com are a relatively inexpensive way of adding Caller ID features to your network that are compatible with most phone systems.
When using one of these devices (depending on the model), PhonePad will track all Incoming and Outgoing Calls, whether they are answered or not.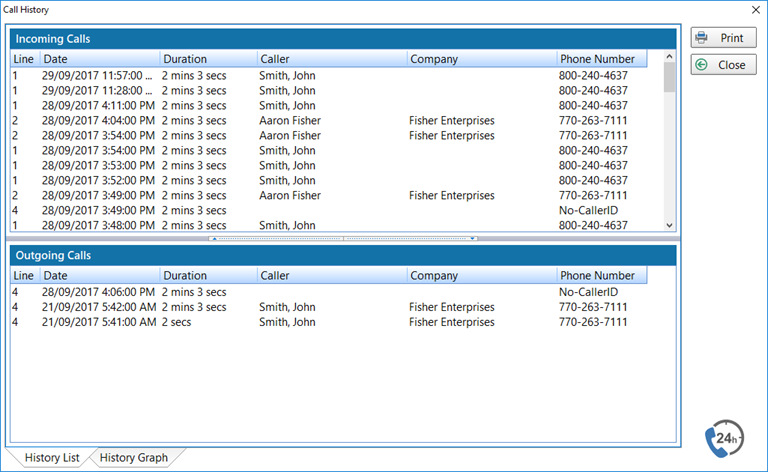 It will log unanswered phone calls from people who call outside of your normal business hours.
See how many calls you get from customers by viewing a history graph that shows the calls you receive over a period of time.
Of course, as the system has Caller ID functionality a popup message will display who's calling.  You can quickly take a message while this screen is being displayed.
You can also take a message by double-clicking on any call in the Call History list.
What's coming next?  We are working on adding Caller ID support for VOIP systems.
Message Overview Improvement
The charts on the Overview screen have been improved to make them easier to read.  We will also be improving the charts used elsewhere in PhonePad in upcoming releases.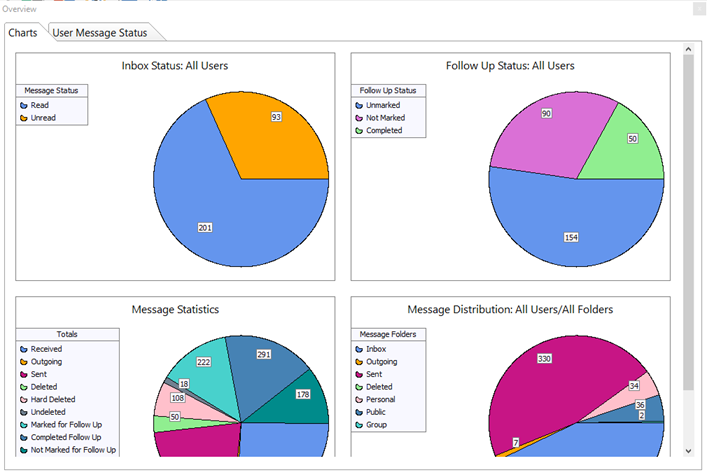 New Debugging System Helps Us Discover and Fix Any Bugs
Bugs are an unfortunate side effect of software development.  We do our best to not introduce any bugs, and fix them as quickly as we can when they are reported to us or we find them ourselves.
We have added a new debugging system built-in to PhonePad to assist us.  It catches, analyzes and reports any bugs to us.
You won't actually see this improvement as it all happens behind the scenes.  Most of the time, if it catches any bugs you won't know it's even happened as no error messages will be displayed.  You'll be able to continue working without interruption but we will know about them and will start working on a fix.
This system should help us discover and fix any bugs much quicker than before as it's very good at tracking down those really hard to find ones.  And it saves time for you having to report them to us, send screenshots, and so on.  Although we may still have to do that occasionally.
Fixes
There are quite a few minor fixes in this release which we discovered as a result of using the new debugging system for a few days.
Various minor fixes and improvements.
Installation Information
Please note: Server Updates must be installed on your Server or Host PC, not your workstation (unless your workstation is also the Host PC) – they cannot be installed directly on your workstations.  Make sure all users are logged out of PhonePad as the PhonePad Server will be stopped during the update and then restarted once it has completed.  Workstations will be automatically updated when PhonePad 5 Workstation is started on each workstation.
Important: When downloading and installing an update from your My PhonePad account, make sure it's actually the update and not the server setup program.  The update will update your database whereas the setup program will overwrite it with a blank database.
If you have the automatic update service installed then the update should automatically download and install.  If for some reason it doesn't, you can download the update from your My PhonePad account or by using the Application Update option on the System Admin menu in PhonePad 5.
These updates are available for both fully licensed users and trial users.  For licensed users you must have a current support plan to install the update.
Please contact Support if you have any problems or questions.