We want you to feel safe downloading and installing our software, confident that it is not harmful to your systems.  Below are the virus scan results for Version 5.63.0 of PhonePad and Version 5.18.0 of MessageSender.
Please note that MessageSender had one false positive report, which we have reported to Sophos for analysis.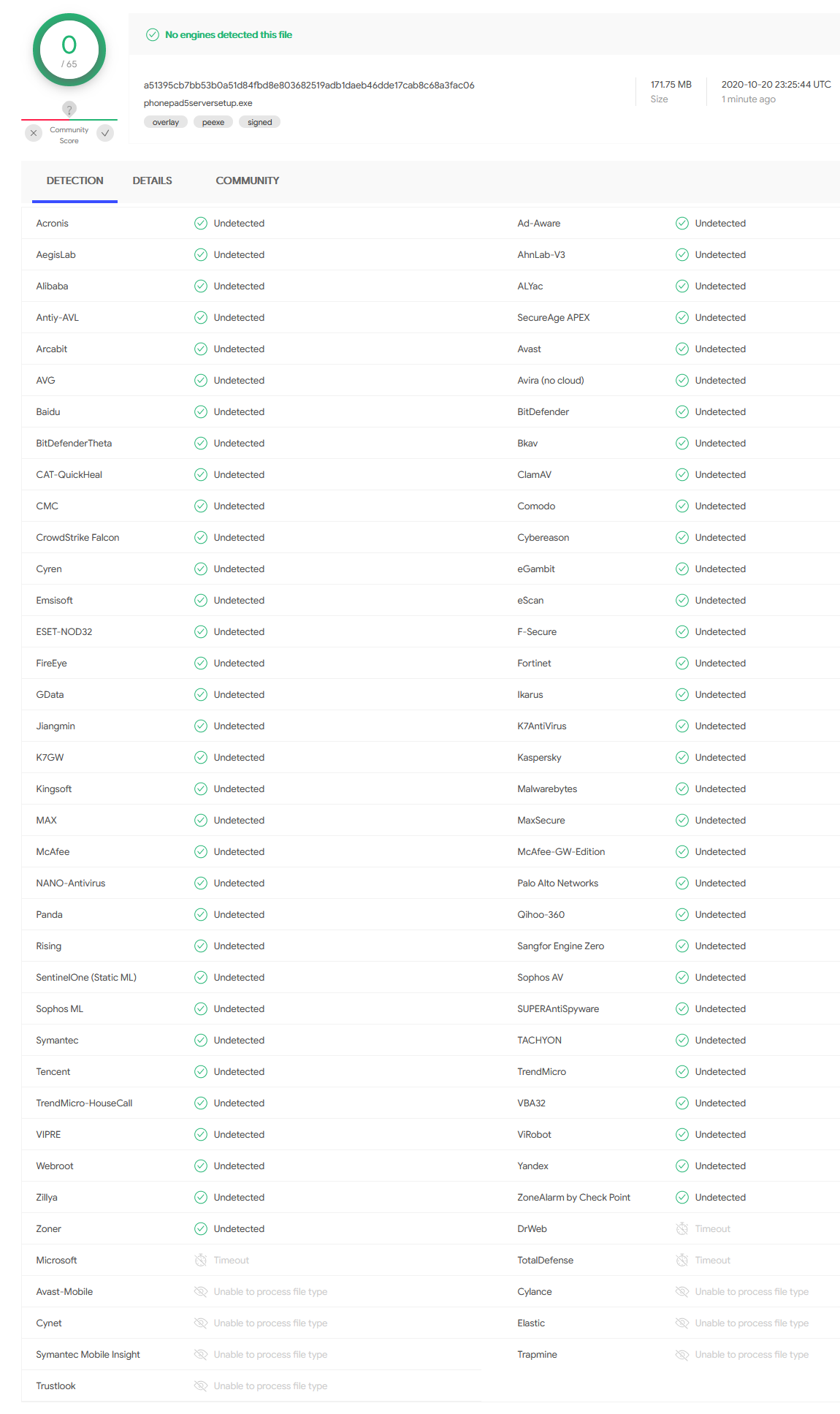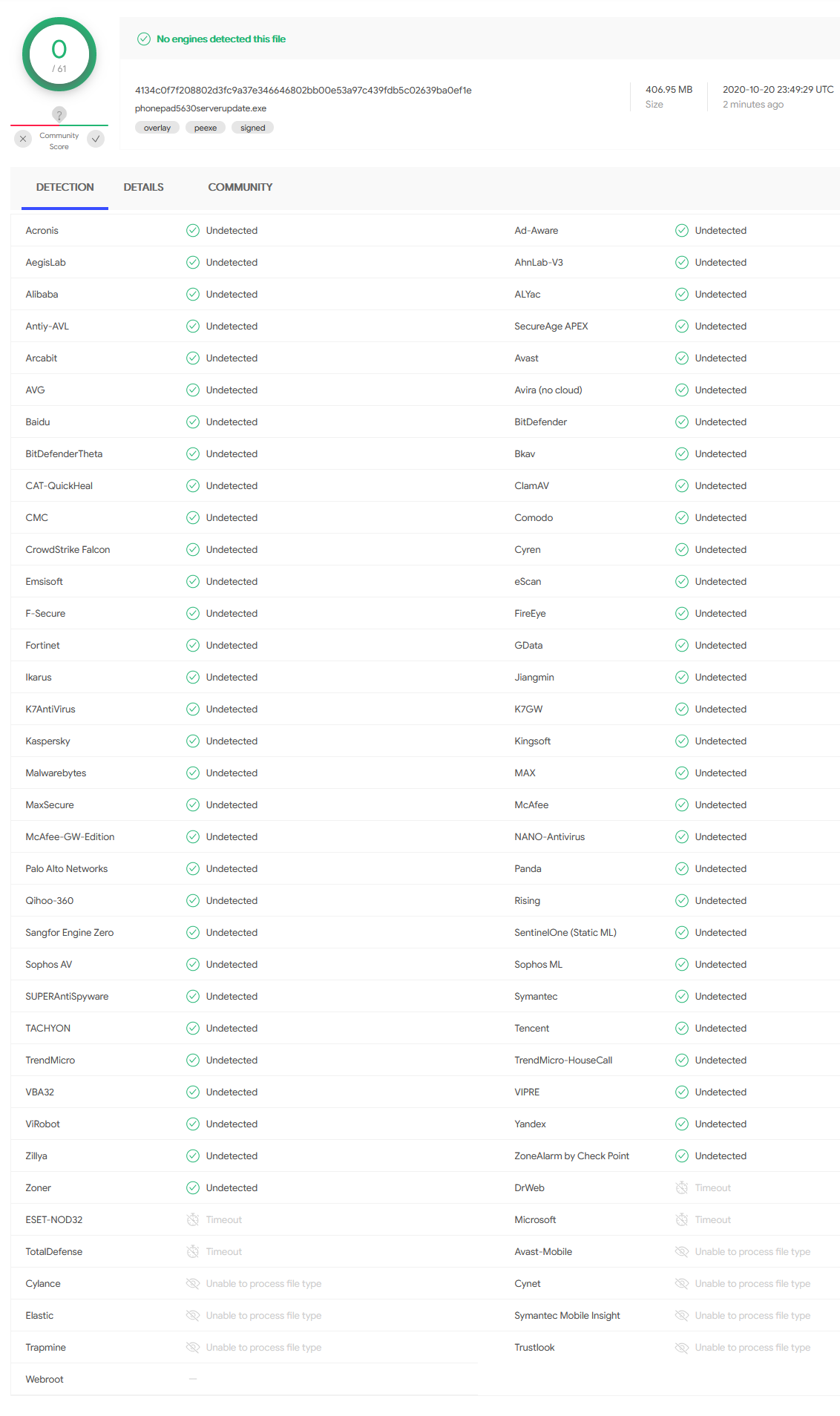 Please email Support if you have any questions.