PhonePad Support Tools


Server Scan
If you inadvertently installed more than one PhonePad 5 Server on your network it could cause conflicts and unexpected
behavior. The Server Scan program will help you locate multiple servers by scanning your network.
Port Check
This program can be used to check multiple configuration settings for both the Server or Host PC and workstations:
•
Checks to make sure the appropriate ports are open.
•
Displays the firewall settings and allows you to reapply them if they are incorrect.
•
Displays which PhonePad processes are running.
•
Checks for Anti-Virus/Anti-Malware software.
•
Checks for files missing from the PhonePad 5 folders.
•
Displays some basic system information.
Port Test
Port Test consists of two programs that can be used to test the connection between the Server or Host PC and a
workstation.
It can be used to diagnose any connection issues over a network.
The PhonePad 5 Server must be stopped before the tests can be run.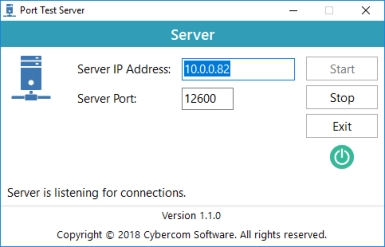 IP Scan
Checks for multiple IP Addresses on your computer. This is particularly important for Servers or Host PCs. If your Server is
using the wrong IP Address, workstations will be unable to connect.
Move Database
Need to move your PhonePad 5 database to a new Server or Host PC? Don't make it harder than it is. Just download
MoveDatabase and it will do all of the heavy lifting for you. Includes easy to follow instructions.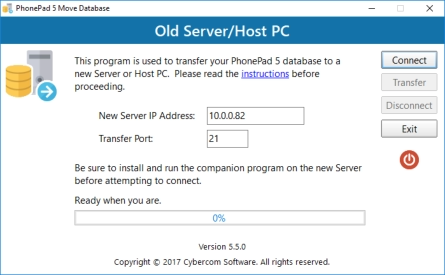 Database Upload
If there are problems with your PhonePad 5 database then we may ask you to upload it so that we can take a closer look and
fix the issues.
Database Upload consists of two programs. One is for uploading your database to us. The second is for downloading your
fixed database.
Important
: If you upload your database without us requesting it first, the upload will be deleted.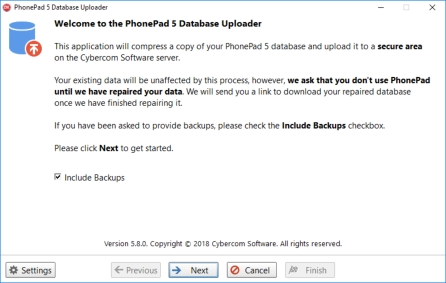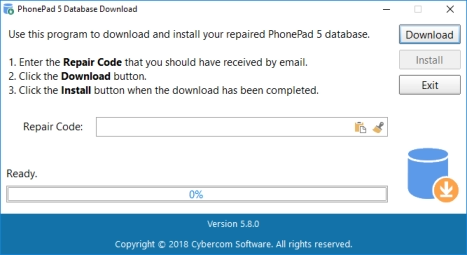 These tools are designed to help us help you. Some are used to diagnose issues while others are used to fix problems or
make it easier for you to do things (like move your PhonePad 5 database to another Server or Host PC).
We use these tools. You can use them too. They are free to download.
Password Generator
Have you ever had trouble coming up with a truly random password for applications and website? We did so we wrote a
small program to do it for us.
We've been using it for a couple of years now and thought we'd share it with you.
Copyright © 1995 - 2021 Cybercom Software. All rights reserved. Family Owned Business since 1995.

Windows Event Log
Here's an easier way to view the Windows event logs.
Not only does it retrieve the events way faster than Event Viewer, it also enables you to filter the events, save them to file,
and load them as well.
So, for example, if you were having an issue on a computer, you could save the event logs to file, email them to your IT
Support guys, and then they could load and view them.
One thing though, it only retrieves the "Applications" logs.
UDP Message Notification Testing
If new messages are not appearing in your PhonePad Inbox unless you refresh it, it's possible the notifications from your
Server or Host PC's Notification Service are being blocked on UDP port 12601.
There is an easy way to check if the notifications are being received on your workstations.
1.
Download the

UDP Message Notification Listener

program.
2.
Click the

Listen

button to start listening for notifications.
3.
Send yourself a couple of messages to see if you if they appear in the program.
4.
If nothing appears then either the service isn't running or the port or the UDP protocol is being blocked.
https://tinyurl.com/yaoer777
MessageSender Check
If MessageSender isn't working correctly then there may be settings that haven't been correctly set. MessageSender Check
will go through all of your MessageSender settings to make sure that everything is set correctly.
More information is available here in this

blog article

.